Home » Pemco Products » Rultract Repair and Refurbishment Services
Product Description
Pemco has been the sole manufacturer, design house and service center for Rultract Inc., since Rultract was founded in 1985.
Internal Mammary Retractor, Beg, Narahighipour, Kay, Rullo, Original Article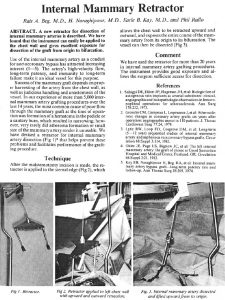 Click the link to be redirected to the Rultract Website in a new window.
You will be able to download the Repair Request Form with instructions to have your system repaired.