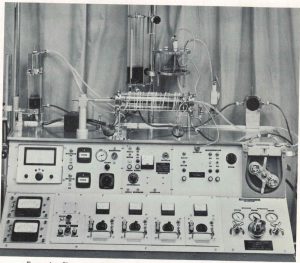 Helping the Littlest Hearts
In October 1965, the American College of Chest Physicians printed an article titled "Experimental and Clinical Studies of Miniaturized Disc Oxygenator for Infants" Basically, the first proof that a heart bypass machine could be used on newborn infants so that surgeons could fix congenital heart abnormalities. According to the authors, before the development of the infant heart bypass machine, nearly 70% of infants born with theoretically correctable heart defects would only live a very short life. Many died within the first 18 months of their lives.
This incredible advance in cardiovascular surgery was developed and manufactured in part by Pemco Incorporated. Pemco has a long history of developing surgical tools and instruments to help physicians treat patients. We are also continuing to work with physicians and engineers to design new items that will aid in robotic surgery, special procedures like the NUSS technique for treating Pectus Excavatum, and special pediatric sized retractors for resternotomy.  
The actual oxygenator circuit build in 1965 is shown filled and primed prior to perfusion.