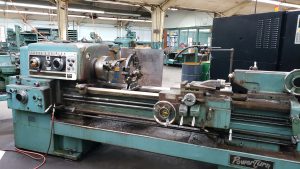 Pemco Incorporated was founded in 1946 and the current machine shop has been in operation since 1953. High quality craftsmanship with only the best equipment was the building block for Pemco's established excellence in manufacturing.
In 1953, Pemco invested in top notch quality equipment, some of which are still in use today.
Here are a couple of more vintage machines.
Pemco Incorporated is well known for a long history of excellence in both our medical and industrial products. We build to make them last. Still the only way to truly keep that going is with regular care and maintenance. As you can see from the evidence, that is how we operate.
Check back for more "From the Shop" coming soon.