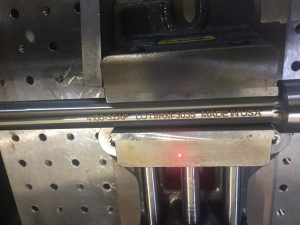 Pemco Incorporated uses laser engraving to comply with recent regulatory requirements for traceability of the medical devices we manufacture.
Recently, the United States Food and Drug Administration (FDA) and the European Commission have passed legislation for UDI or Unique Device Identification.  This will require certain types of medical devices and packaging to be marked with a specifically formatted machine readable code (2D or Linear Barcode).
Manufacturers will be required to encode several pieces of data into these machine readable codes including their Device Identifier (DI) or GS1 Global Trade Item Number® (GTIN®) as well as various production or application identifiers such as batch numbers, date codes, expiry dates and serial numbers.